Company profile
---
Yantai Jiahui Marine Biotechnology Co., Ltd. was established in 2011, is located in the beautiful coastal city of China (Shandong) Pilot Free Trade Zone Yantai area, is a production of Marine bioactive peptide series products of high-tech enterprises. The company is committed to the research and development of Marine biological health products, as well as the extraction of various active substances in Marine organisms.
The company has long-term cooperation with Yantai Institute of Coastal Zone Research, Chinese Academy of Sciences, Ocean University of China, China Agricultural University and other scientific research institutes. It adheres to scientific research and innovation, and has an average of 5-6 scientific and technological achievements applied to improve product quality every year.
The company has three invention patents, respectively: "A fish bone peptide pre-treatment slag discharge, degreasing process", "an enzymatic preparation of oyster peptide industrial production method" and "phycobilin-binding peptide and its application" three; There are a number of utility model patents, respectively: a workshop wastewater recycling heat exchange device, a spray drying tower material powder collection and feeding device, a material filtration device for food production, a small molecule peptide liquid continuous clarification and sterilization system, a fish skin mixing and cleaning device for collagen production and other invention patents.
In 2017, the company participated in the implementation of the national 13th Five-Year Plan project; In 2019, the research results of the company and Yantai Institute of Coastal Zone, Chinese Academy of Sciences won the first prize of Marine science and technology in 2019 and was approved as a high-tech enterprise, and published a number of articles in national core journals.
Relying on scientific and technological progress and adhering to the road of quality, the company has established a strict food safety and quality control quality assurance system, which has passed SC certification, ISO22000 certification, Halal certification and so on. The company's products include fish collagen peptide, sea cucumber peptide, oyster peptide, tuna oligomeric peptide, fish bone peptide, fish cartilage peptide, crocodile peptide, krill peptide, sperm-hydrolyzed protein powder and other Marine peptide products, and the establishment of the above Marine peptide detection method and green extraction and preparation technology.
Yantai Jiahui Marine Biotechnology Co., Ltd. in addition to providing customers with high quality Marine peptide powder raw materials, but also do brand overall output, but also tailored products for customers, to provide OEM, ODM services.
"Spreading Marine culture, serving human health" is the company's development concept, unity, innovation, pragmatic, forge ahead is the company's unswerving pursuit, now Jiahui Marine life has become the most complete domestic Marine peptide production and processing base. We will strive to contribute more Marine peptide healthy food to the society.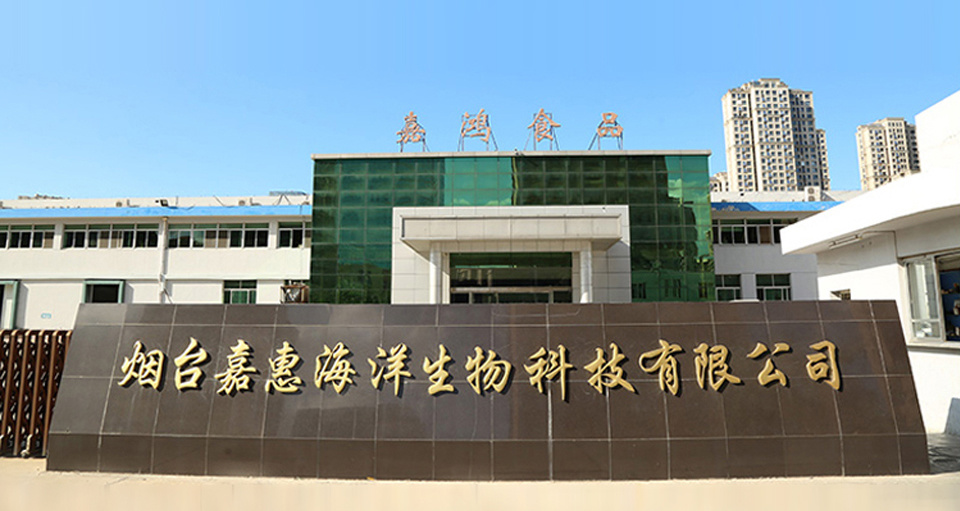 Jiahui Marine Biotechnology
Address: No.3, Yongjiang Sanzhi Road, Yantai Economic and Technological Development Zone
Service hotline: 400-637-5597
Mall: www.jiahuicollagen.cn
---